2018 Resor Malaysia April
2019 Resor Red Sea / Palau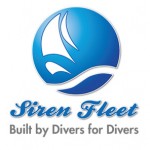 From today on 12,12,2016 we are proud partners with the dive travel experts
Blue O two / Siren Fleet / Master Liveaboards

.
Book your next unforgettable trip to an exotic destination with us and get the best service possible. To start this incredible journey we offer a great PALAU experience for a bargain price !!We will offer a variety of Dive Travel / Safaris and Tours either for individual booking or accompanied by one of our staff for maximum success ! All trips are chosen based on travel time for the destination, best possible marine life, best visibility & water temperature. Individual alternations can me made anytime and every trip is ATOL protected. Terms & conditions apply regarding according tour opperator.
http://www.masterliveaboards.com/ 
http://www.blueotwo.com/Liveaboards-Egypt
26th Sep 2019 – 03rd Oct. 2019 7 day trip to Red Sea on Blue Melody
Our Vessel is the M/Y Blue Melody / Tour is: SIMPLY the BEST ! / Out- In  Port GhalibThis package includes: return flights to Hurghada from Arlanda (other airports available on request, maybe a different price !)  internal transfers, 7 nights full board on the vessel, marine park fees, fuel surcharges, all diving with 12Ltr cylinder, air fills and weights, tea, coffee, water, and soft drinks. Package price is subject to change due to fluctuation in flight prices and exchange rates. Final package price will be confirmed at time of booking.
for a special price of Skr: 14995.- per person 
"Worldwide Dive and Sail and blue o two: Stronger together for everyone.
Worldwide Dive and Sail och blue o two är stolta över att få annonera att de är i slutsteget av att slå ihop sig till ett företag.Kombination av dessa två likasinnade företagen kommer att kunna skapa en ledande dykindustri. I 4 år har detta planerats och tillsammans för att kunna fortsätta utveckla Master Liveaboards som skapades 2014.Detta betyder nu att blue o two, Siren Fleet, även "the Junk" och Master Liveaboard är ett och samma företag. Allt kan nu bokas genom blue o two (med Unqiue Dive & Travel som researrangören såklart). Vi förser er med ett fullständigt/komplett resepaket och material ifrån vårt digitala team och såklart så faller allt detta under reselagen och villkoren av kammarkollegiet."
___________________________________________________________________________________________
BRA ATT HA
* Här finns viktig information för dig som är intresserad av dykning * Obs! Öppnas i nytt fönster.
Address on PADI
PADI Europe, Middle East & Africa Ltd UK Office
Unit 7, St Philips Central, Albert Rd, Bristol, BS2 0PD, UK     Tel: +44 (0) 117 300 7234    
2016 Resor Mexico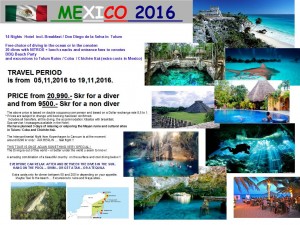 2015 Wakatobi